Kadambari Advani is a former bollywood playback singer of India. She had sung many gazals and songs but now she is singing for the glory of God. She definitely has the sweetest voice.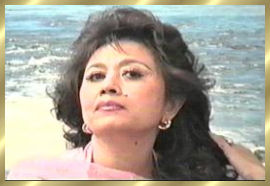 Her testimonies have been broadcast over Voice International Australia, Sunrise Radio London, Radio FM, Jeevanathan Radio, Dhivya Vision, Vandana TV, Transworld Radio Vishwavani and the BBC. In the year 2000 she was honored by the Indo American Christian Federation of America and received the Lifetime MILLENNIUM STEWARDSHIP AWARD for preaching the Word of God through her music ministry with unwavering devotion
She did concerts all over America, India, Singapore, Malaysia, Melbourne and Sydney Australia and many locations all across New Zealand. Many of her albums became super hits and were appreciated by one and all. Her concerts drew large crowds.

She met Christ in her darkest hour of her life when she lost many of her loved ones. Today she is singing for Jesus who saved her and gave her a new life.